CONTACT ME TODAY & LET'S
SCHEDULE YOUR FREE
CONSULTATION & Workout
Best Female Personal Trainer in South Austin
Because Strong is Just the Beginning
My personal training philosophy is built upon the principles of strength training combined with metabolic conditioning. My role as your trainer is to first understand your goals. Then, after a session or two, I will gain an understanding of your current fitness level and limits.
We then slowly begin to push you past those limits and out of your comfort zone. I take great pride in my ability to gauge each of my client's thresholds and capacity for work on any specific day. Sessions are intense but scaled to your energy levels and ability.
I train male and female clients of all ages and backgrounds using a variety of training methods including complex barbell movements, free/machine weights,  power lifting and metabolic conditioning circuits using a number of implements from sleds to kettlebells.
Nicole "Nikki Gunz" Gonzalez is one of the top female personal trainers in Austin, Texas. She is an ISSA certified Strength & Conditioning Specialist, a 2x national and 1x world raw powerlifting champion, and currently ranked #3 in the world in two weight classes, the 132lbs and 148lbs. Her current best competition lifts include a 435lb squat, 242lb bench press and a 491lb deadlift.
"The confidence and empowerment you feel when seeing yourself becoming stronger is an amazing thing. I truly believe that building a stronger, better version of yourself through hard work is a path to overcoming many of  life's struggles." - Nikki Gunz
Nikki has been training clients in the Austin area since 2012. In addition to training everyday clients, Nikki also offers in-person and remote coaching for power lifting clients.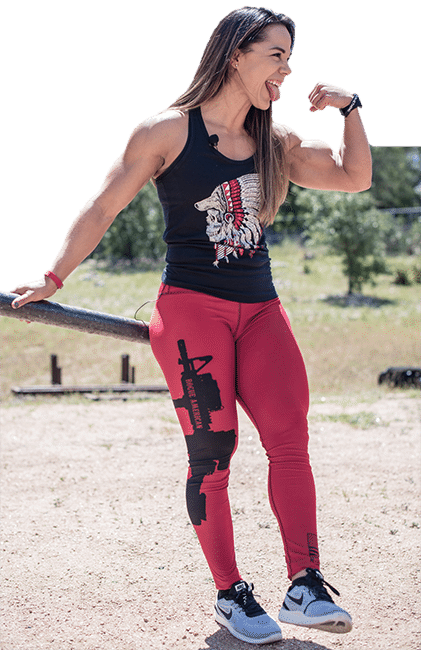 From basic strength and muscle building to more advanced "peaking" routines for power lifting, the Programs Library has something for everyone available as an immediate download in the store.
An individualized program based on your specific strengths, weaknesses & available equipment. Purchasable online, your custom program will be delivered to you via email in 3-5 business days.
Stay up-to-date on the latest classes I'm hosting and seminars I'm speaking at. I cover many topics throughout the year including strength training basics, accessory work, diet and meet prep.
Get a Free Personal Training Session & Consult
Whether you're looking to lose weight, add muscle, prepare for a powerlifting meet or just live a healthier lifestyle, I have the experience, knowledge, and motivation to get you there.
Click the button and fill out the contact form on the next page or give me a call and we can discuss setting up your consult. We'll review your goals and abilities and then I'll put you through a free 30 minute session so you can get an idea of my training style.